While Shiba Inu plays around its monthly moving average at $0.00002635, the momentum of the downfall of hype currencies has shaken every other crypto investor. The newly coined term crypto winter also adds more rumors to the existing fire. As leading crypto co-founders have mentioned a downtrend market to be beneficial for project-based cryptocurrencies, there would be a lot of hype coins going down the drain. 
Shiba Inu is among similar cryptocurrencies that rose to prominence for its close resemblance to another crypto, Dogecoin. But on the positive side, SHIB still holds close to USD 13 billion of valuation. 
Shiba Inu Price Analysis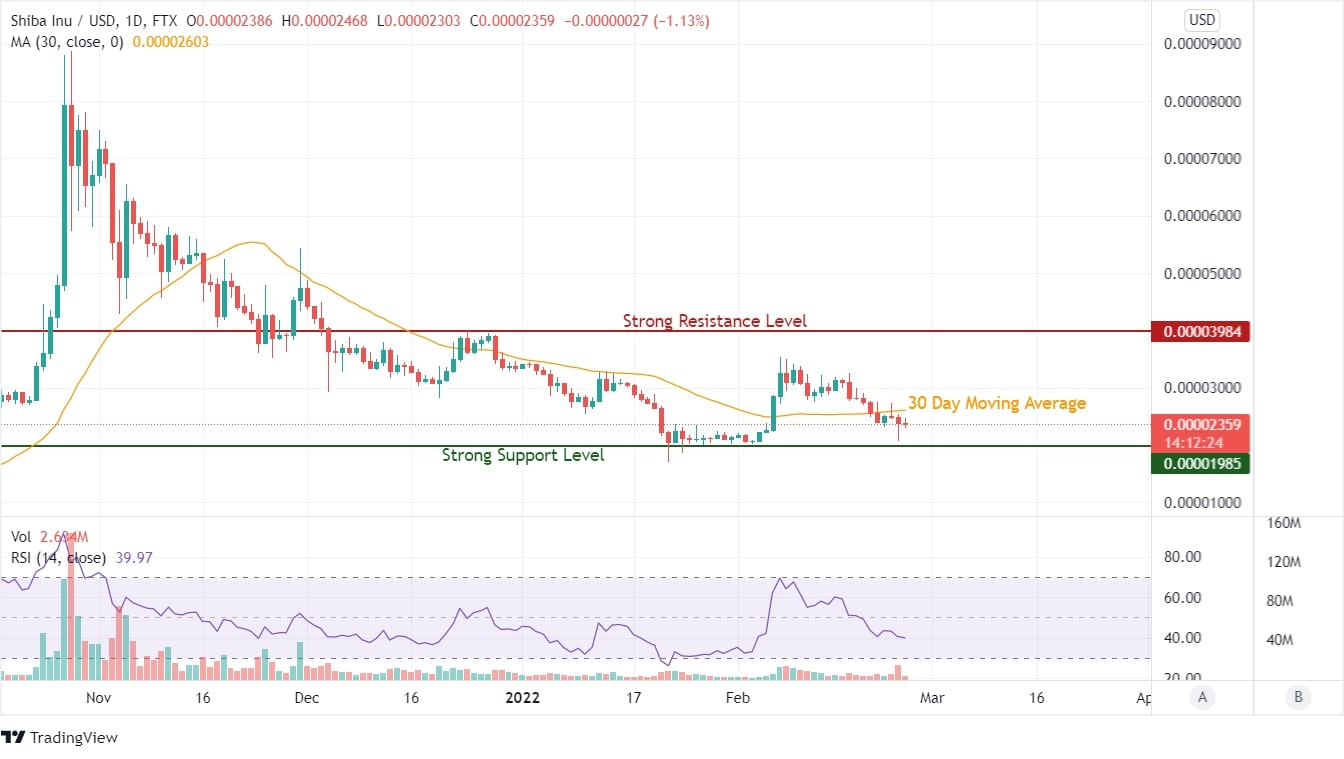 The current market trend indicates a prolonged weakness as the hype around some unique named coins has dried up. Based on the Shiba Inu price prediction, the coin seems to have a strong footing around the support level of $0.00001985. 
Trading above the 30 DMA curve would be the first positive indication of some buying in the background of all the chaos, but before it has to cross the immediate resistance level of $0.00004 to become trending again. With its current market rank at 14th position, the SHIB token has fallen a lot behind its peak rank. SHIB enthusiasts should be expecting a rally only after increasing total volume on this crypto counter.